---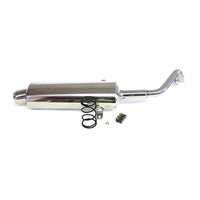 Buddy 125 Stage 1 Performance Kit includes a Prima pipe, high compression spring rollers and three jets- (90, 95, 100) for maximum tuning. Feel and hear the difference without breaking the bank.
Save 10% by purchasing this kit, as opposed to buying the parts individually.
 
This product is not compliant with the EPA or California Air Resources Board for use on roads or lands. This product is for closed-course competition only. 
*Note:Â  This item voids any OEM warranty provided by the manufacturer.*
Not legal for use in California on pollution controlled vehicles. Check local laws before installing.